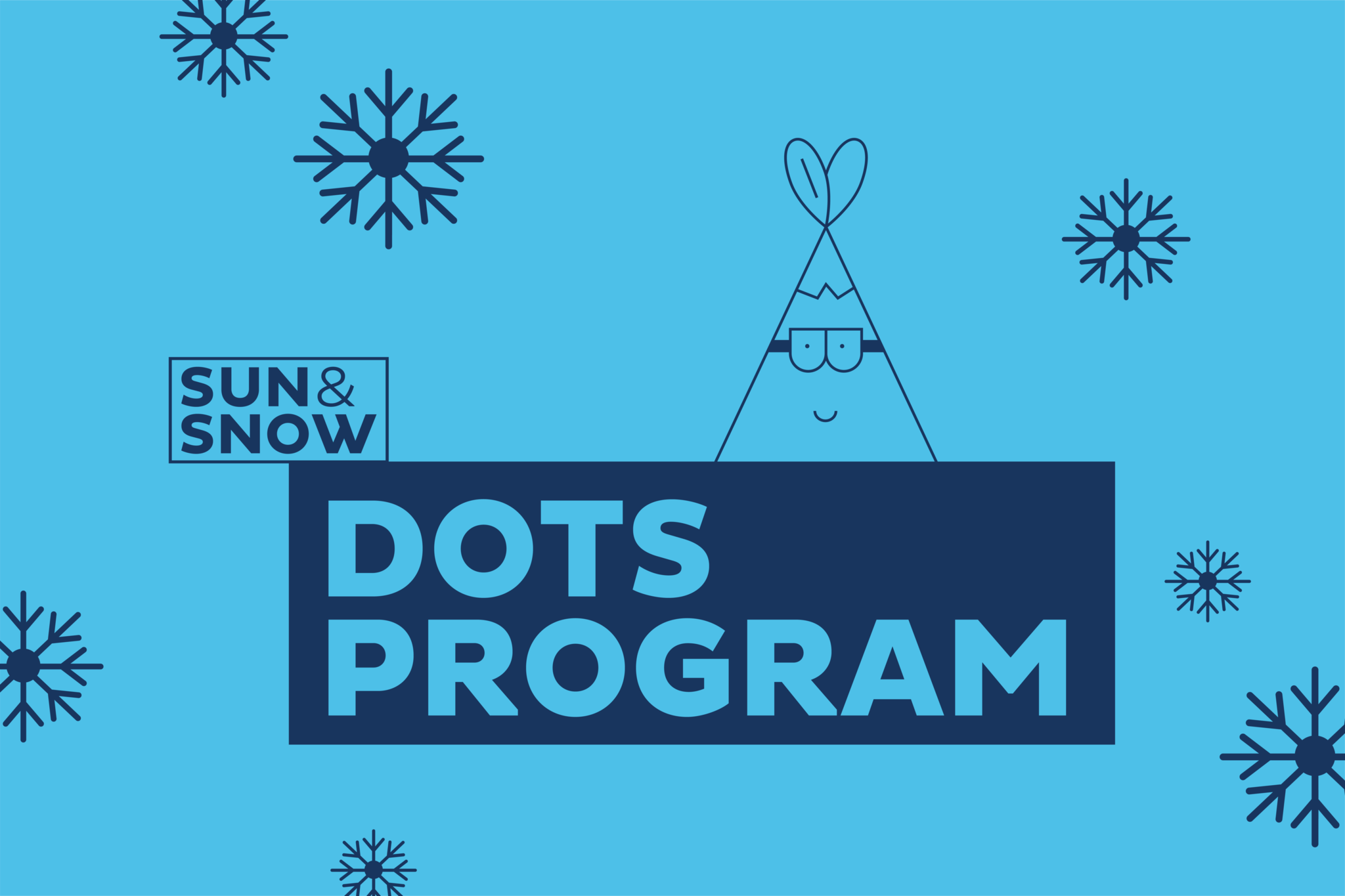 NEW SIMPLIFIED DOTS RETURN PROCESS!
DOTS Gear can now be returned using a QR code you'll see at both locations. Just scan with your phone, enter the details and a confirmation goes directly to your email. No more fussy paperwork. Hurray!
Note: Ann Arbor hibernates in the off-season, but the self-service DOTS Return station is just upstairs. Say hi to our friends at Wheels in Motion while you're there. :-)
DOTS gear can be returned to either our Plymouth or Ann Arbor locations, Tuesday-Saturday 11-6, Sunday 11-5.
When the warming sights and smells of fall in Michigan slowly yield to the crisp mornings and beloved seasonal sounds of "Let it snow," it never fails that parents aren't quite prepared for the inevitable cries of "MY SKI BOOTS DON'T FIT!" And, as always, this when you're out-the-door for the year's first ski trip! Through several generations of kids here in the Ann Arbor area Sun & Snow has figured out a way to deal with this all too inevitable phenomenon called growth. And with our popular DOTS (DON'T OUTGROW THE SNOW) program, Sun & Snow guarantees the equipment you purchase from us will fit—period.
So no more scrambling at the last second to find ski boots from a neighbor, shelling out top dollar up north or out west to rent, or borrowing equipment that not only doesn't fit properly, it's potentially unsafe. Sun & Snow's DOTS program ensures that, year after year, your kids will be ready to hit the slope on opening day - matching up with the perfect gear - and will stay comfortable in that gear through the final days of spring skiing.

Please make an appointment ahead of time by calling 734-663-9515 or scheduling online below.
Details
01

$40 one time fee per child to join.




MEMBERSHIP MAY NOT BE TRANSFERRED TO ANOTHER CHILD.

02

New equipment available at MSRP.




INCLUDES SKIS, BOOTS, & BINDINGS.

 
03

Once your child grows out of the program the customer will keep the last season of gear or sell it in our swap.

04

Customers must return their equipment by July 1st to receive a voucher of 100% of what they spent to use towards equipment the following season.

05

You may join with skis (bindings are included) and boots.

06

A customer can hold on to the gear for up to 2 years if the equipment still fits as long as it's returned at the end of a season or before July 1st to still qualify for 100%.

07

If the gear is returned after July 1st the customer will receive a voucher for 50% of the value.

08

The program ends when you grow out of Jr. equipment or age 12. Whichever comes first.

09

The price of equipment can increase each year as your child grows into larger equipment. When this occurs the customer will pay the difference and will increase their voucher amount once the gear is returned the following season.

10

We do not special order items. DOTS members are required to choose from what we offer in stock and is a first come first serve basis.

11

Service work is not included in the program and is an annual charge.